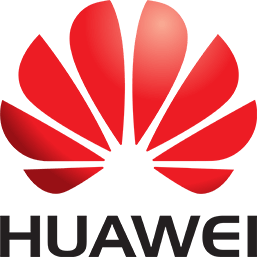 COMPETITIVE SOLUTIONS AND SERVICES
Huawei has been providing global communities with innovative information and communication technology (ICT) infrastructure and smart devices intended to connect people and organizations from all over the world.
Through collaborative initiatives with its partners, Huawei intends to provide customers with high-quality values that will empower people, enrich lives and inspire innovative schemes that will ultimately promote development in the industry, economic growth, and sustainable development.
PROVIDING INNOVATIVE LEGACIES
Ruckus, being an ARRIS company, provides quick and efficient end-to-end solutions to clients. It is made possible by offering technology that powers communications and entertainment among billions of users worldwide.
ARRIS is best known for its 60-year legacy involving innovations in digital television and wireless Internet. Additionally, it is a forerunner in video, broadband and connected home technology, and other relevant advancements.

TRUSTED SECURITY SOLUTIONS
Avigilon is a Motorola Solutions company that is world-renowned for its impactful security solutions globally. It creates and manufactures both software and hardware for network video management, video analytics, surveillance cameras, and access control solutions.
Their products are commonly used by various organizations that include schools, hospitals, airports, casinos, financial institutions, and government offices to mention a few.
When it comes to global video surveillance, Dahua Technology is
considered to be one of the most sought after. To date, 180 countries are presently using the company's products, services, and solutions all over the world.
Its commitment is to give clients the highest quality of products and solutions that will enable them to propel their business to success. Dahua Technology puts a high premium on Research and Development initiatives making it a company to contend with.


LEADING INTERNET BUSINESS ENABLER
ANTlabs is a multi-awarded Singaporean technology solutions provider offering Internet connectivity and tools in three major areas that include hospitality, large venue networks, and Telco/ ISP. It has a strong foundation on Research and Development and has a vast array of patented technologies in the U.S., Europe, China, Japan, and Singapore that makes life a lot easier for business operators worldwide.
PROVIDING COLLABORATIVE PROFESSIONAL COMMUNICATION
Mida Solutions is an Italian company that concentrates on providing clients with unified collaboration and professional communication through advanced technology. The company is an ISO 9001:2008 certified organization that thrives on assisting clients to reach their goals. It can provide innovative value-added solutions.


THE FINEST MOBILE COMMUNICATIONS SOLUTIONS
The company takes pride in its 80-year legacy, leading the industry that manufactures information and communications technology products for business owners who want to bring their organizations to the next level. It is currently one of Germany's biggest producers of IT security products. It is also a frontrunner in the area of mobile and wireless communications.
PROVIDING HIGH-SPEED CONNECTION
Oceanblue Cloud offers clients well-built, advanced, high speed, low latency, and stable WAN network solutions to help clients navigate their organizations successfully. The company is known to be the leader in providing SD-WAN. Clients get to enjoy the ultra high speed and high-quality data transmission services with real-time network health check.