Intelligent Video Surveillance Solution
Best-of-breed product capabilities in the security industry include HD video capture, wired and wireless network transmission, integrated cloud storage, and intelligent Big Data analytics.
VIDEO SURVEILLANCE
Nothing but the best and most desirable surveillance system in the world is within your grasp when you request us to establish a security solution that will monitor day-to-day movements in your organization.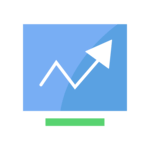 REAL-TIME MONITORING SYSTEM
This advanced surveillance technology is the best deterrent to any form of anomaly that may potentially arise both from inside and outside the organization.
UNIFIED COMMUNICATION
We equip growing businesses to eliminate the gaps in communication by coming up with a unified system of communicating with one another using the most advanced devices available in the market.