The HCT-Dubai Men's College's (DMC) CIS Department organised an award ceremony on May 21 to recognise the effort and time dedicated by the CIS students to two significant projects – the Al Noor School for Children with Special Needs Wireless Network Project and the Earth Day Mobile Apps Project.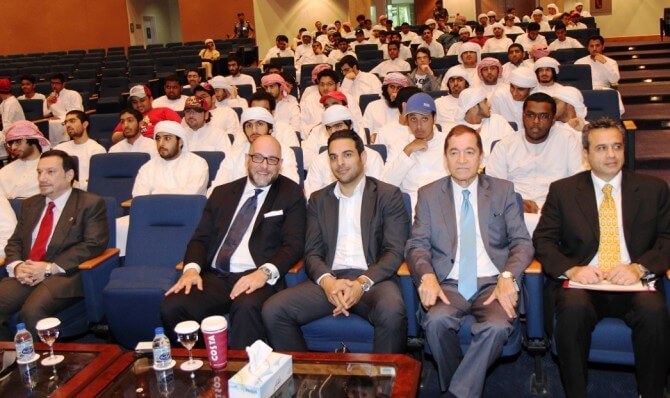 The main goals of these projects were to create a 'learning by doing' experience for students in both majors in the networking and the application development, and to provide the Dubai community with great services.
Dr Saoud Almulla, Director of HCT Dubai colleges, Dr Faouzi Bouslama, DMC Chair of the CIS Faculty, Pouya Parsafar – Managing Director and Kiarash Azali, Head of Technical team at Enterprise Systems Trading LLC, presented the students with prizes and certificates of appreciation.
The students were thanked for the great achievement that provided an important service to the Dubai community while reusing old but useful equipment, and how their contributions have promoted the learning by doing approach at HCT in the community and in the media.
Dr Faouzi Bouslama said the projects were great successes demonstrated by the high level of student involvement.