For enterprises that have many branch offices, this solution simplifies management while protecting security and reliability with integrated security capabilities, secure tunnel backup, and strong user device authentication.
Simplifies management with support for remote, centralized Operations and Maintenance (O&M) to minimize costs. At the same time, local functionality allows visitors to branch to access the Internet on mobile devices and can push promotional messages and industry applications.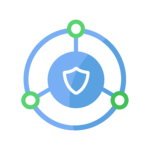 Security Integration
Build comprehensive security and reduce deployment costs.
Simplified Management
Rapid rollout of mass quantities of branches and unified authentication management.
Business Promotion
Visitors in business outlets can access the Internet and industry applications and advertisements can be pushed.